To sustain sound development as a company and to contribute to realizing sustainable society, we have been striving to enhance our governance. Specifically, we have set up the Board of Directors, the Board of Corporate Auditors, and the Compliance Committee, etc. and have worked on efforts such as enhancing and improving our compliance and quality control systems.
Compliance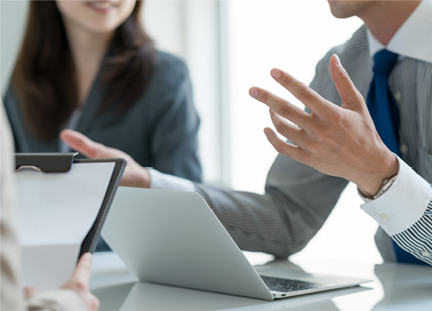 We have worked to enhance our compliance system by establishing the Compliance Committee so that all board members and employees can carry out their tasks properly in compliance with a variety of laws and public systems.
〈Selected initiatives〉
・Establishment of the Compliance Committee (meeting once a month)
・Training programs/seminars to raise awareness of compliance among employees
・Establishment of the system to share past problem cases, which is aimed at preventing issues from occurring
・Establishment of an internal consultation desk which employees can consult or report issues to
・Development and implementation of a range of rules, such as "Basic Principles on Protection of Personal Information"
Quality control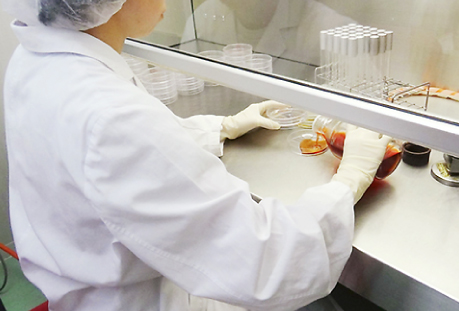 The Kobe Bussan Group has set out "Kobe Bussan Group Quality Policy," a norm shared across the Group. Specifically, the Group established the Quality Assurance Department in April 2015, and since then, the Group has inspected products on its own to ensure the safety and quality of products. To be more precise, we randomly pick products from all containers that arrived at ports and perform tests such bacteriological/physicochemical testing, and sensory testing. Based on our unique internal standards which goes beyond mere legal compliance, we have sought to deliver safe and high-quality products by implementing thoroughgoing quality control across all processes, from procurement of raw materials, production, distribution to sales.
We have also built a system whereby we can examine our products based on the details of consultations our customer service window has received from customers, whereby reflecting customers' voices in our offerings.
Kobe Bussan Group Quality Policy