Restaurant & Deli Business
Operational
Adaptability
to meet the needs for Good Food
In our restaurant business division (Kobe Cook) and deli business division, we operate food service businesses across Japan, based on the low-cost operation strategy created for Gyomu Super stores and the Integrated Food Production and Distribution Operations that we have developed to maintain a large retail chain of stores.
Through these businesses, we aspire to meet the needs of today's demanding food service environments in a timely manner and provide our customers with safe and reliable food products.
Restaurant Business operated by Kobe Cook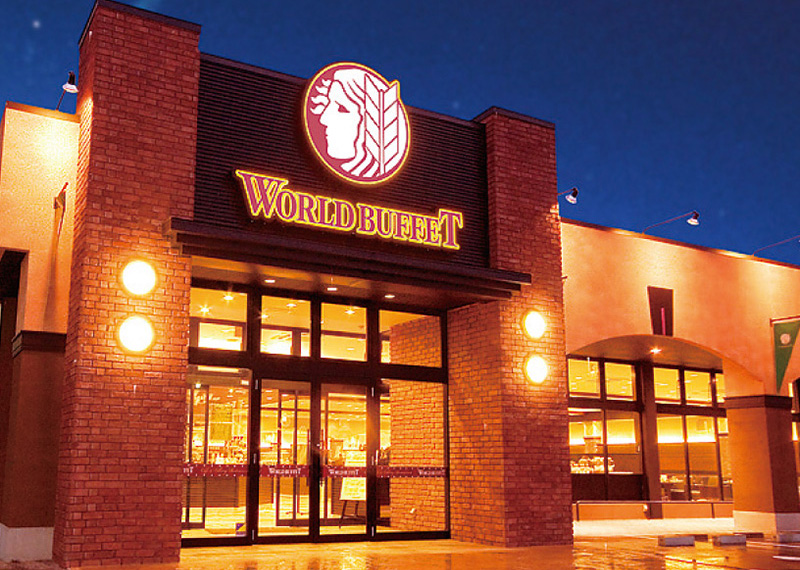 Kobe Cook World Buffet
Kobe Cook World Buffet is one of the largest buffet-style restaurant chain in Japan, offering a variety of authentic dishes and desserts from around the world and providing comfortable tables with enough seats and space to relax.
Click here to visit the World Buffet website.
Deli Business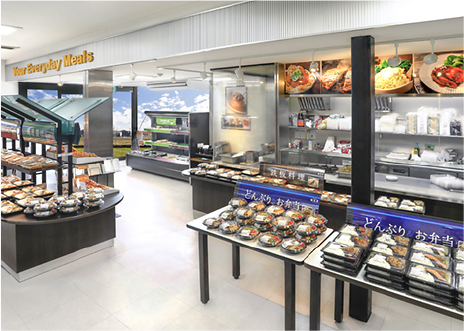 CHISOUNA

CHISOUNA
CHISOUNA is a chain of delicatessen shops that offers health-giving food made with minimal additives and preservatives at affordable prices, based on the philosophy of providing an authentic Japanese dining experience with fresh homemade food.
Click here to visit the CHISOUNA website.
(Japanese only)

* As of October 2021
Annual Sales Revenue
(in 100 Million Yen)