Message from the President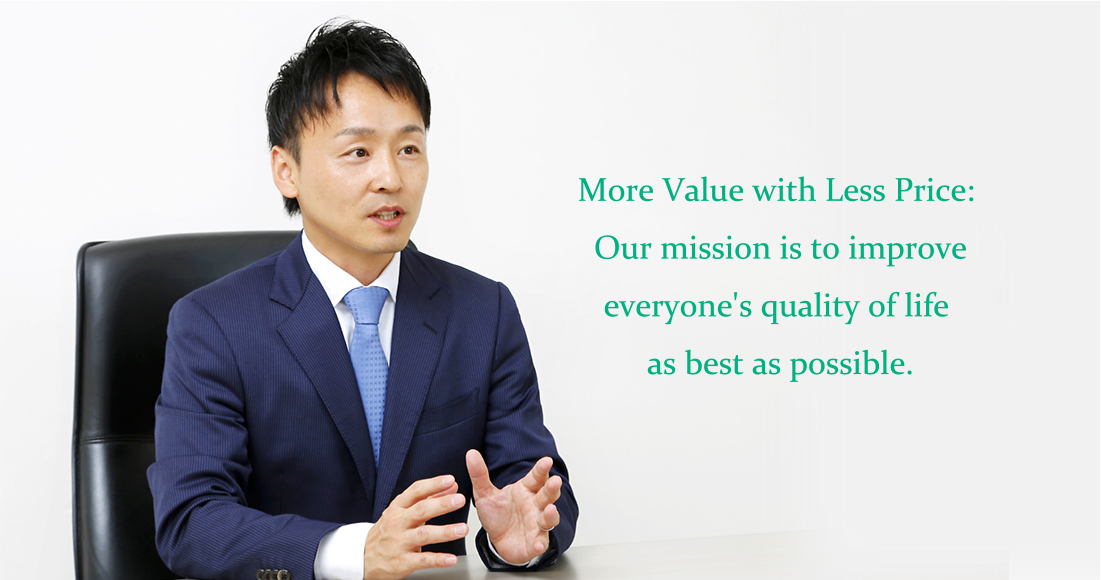 Firstly, I would like to take this opportunity to express my gratitude and sincere appreciation to everyone for their continued support to Kobe Bussan.
Kobe Bussan was founded in November 1985 and this year marks its 35th year in business.
Our successes would not have been possible without the ongoing support of all of you who have made our business possible. I would therefore like to thank each and everyone for their support over the past 35 years.
Kobe Bussan engages primarily in the business of providing "Shoku", which basically means anything related to food practices in Japanese language. By offering More Value with Less Price, we are committed to improving everyone's quality of life as best as possible.
In order to keep providing quality products at competitive prices, we continually strive to make improvements not only in our supply chain management but also in our store operational efficiency.
Kobe Bussan Group developed a comprehensive concept of "Integrated Food Production and Distribution Operations", which is the basis of our group of companies. For future work, we will further extend this fundamental concept to positively differentiate us from our competitors.
In terms of our retail business of Gyomu Super, we hope that you continue to count on it as your local community supermarket offering quality products at best prices.
We will further strengthen our efforts to become the best local supermarket chain and to help make our customers lives healthier and happier.
As always, we value your continued support and patronage and look forward to having more opportunities to be of service to you.
Hirokazu Numata
President and Representative Director
KOBE BUSSAN CO., LTD.