The Kobe Bussan Group is working to solve global problems by reducing plastic waste and food loss and engaging in projects such as clean energy and desert farming projects. To create more value by making more effective use of limited resources, we will consider environmental impact reduction and environmental conservation to contribute to creating a sustainable society.
Supplying clean energy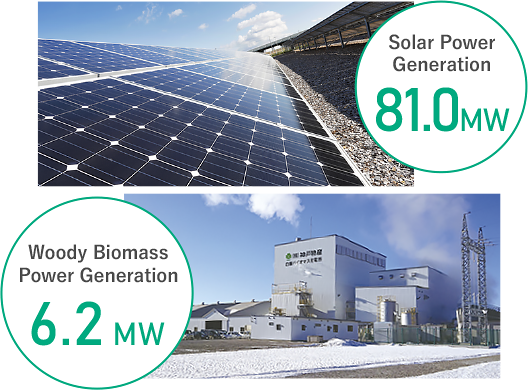 * As of October 2021
The Kobe Bussan Group is engaged in solar power generation and woody biomass power generation using woody biomass as fuel. Our solar power generation business generates approximately 32.1 MW at 17 power plants nationwide, while the woody biomass business is approximately 6.2 MW in Shiranuka-cho, Shiranuka-gun, Hokkaido. We will continue to aim for stabilizing the energy supply through the power generation business using renewable energy.
Eco Renewable Energy Business
Eco-friendly Initiatives
As a company placing food at the core of its business, we are also working to address the issues of plastic waste and reduce food loss.
Distributing free eco-bags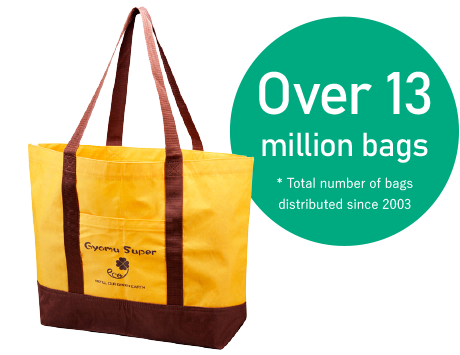 As of October 2021
We created Gyomu Super's original eco-bags in response to global warming and plastic waste issues. Since around 2003, we have distributed more than 13 million free bags mainly at the opening of new Gyomu Super stores.
Reducing food loss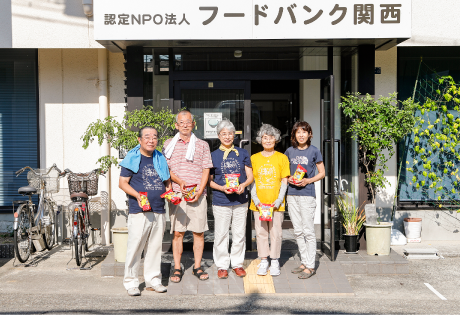 Aiming to reduce food loss, we donate to food banks products that have no quality problems but cannot be distributed in the general market due to poor printing or other reasons. This activity helps to ensure that food that would otherwise have to be discarded is not wasted but is put to good use.
Contribution to International Society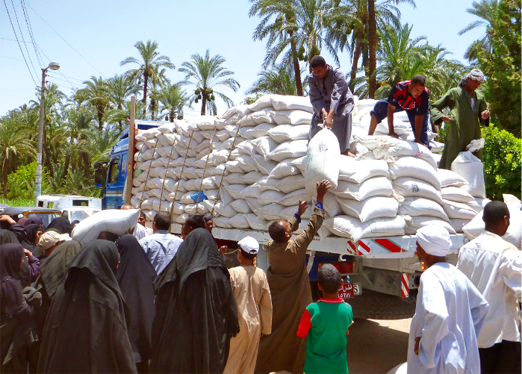 The Kobe Bussan Group is involved in international social contribution activities through its overseas business. To solve the food crisis, we completed constructing a center pivot* farm in the desert area of Qena governorate in southern Egypt, harvesting approximately 1,200 tons of wheat in 2014. About 100 tons were donated to areas in need of assistance in Egypt. Since then, we have been continuously growing and harvesting wheat and grass.
We also provide the students and teachers of an agricultural technical school in Egypt with the technology of irrigation farming (center pivot) suitable for arid regions and offer exchange programs such as visits to our farms.
Overseas Agricultural Support Business
* Center pivot is an irrigation method involving adding fertilizer to groundwater pumped to grow crops on a large scale in arid regions and then pumped into sprinkler pipes for watering. Characterized by its relatively low cost and efficient irrigation, this farming method is used mainly in the Great Plains of the United States, Saudi Arabia, and Egypt.